When you hear Arsene Wenger revealing that he fears for our spot in the top four, I find it difficult to know how to react…
The poor goal-less draw at Sunderland was made all the worse by the fact we were put on the back foot in the second half against a team battling for their lives at the wrong end of the table. I would include it in the list of disappointments in a season that may have a sour ending, with three draws in our last four league fixtures opening the door for the chasing pack to sense an opportunity to pounce. People still believe that Arsenal are in the driving seat in the latest top four odds, but I would say that is only because of the mathematical advantage we currently have over Manchester United as we are hardly pulling up any trees at a time of the season in which every point is crucial.
Fans may have their own views on whether our stumbling form puts Wenger's position in further jeopardy, but all I want to see is a team with undoubted quality actually put it all together on the pitch. Drawing at the Stadium of Light is unquestionably two points dropped, there is no other way of looking at it.
We do not have a divine right to win every game, nobody does, but I watched the game with the same feeling of disappointment and frustration that has become all too familiar. The fact we were reduced to looking vulnerable and hanging on at times speaks volumes; if the players already have their minds on the upcoming European Championship or time on their favourite beach this summer, then I can only hope that the Sunderland game will hopefully serve as a big kick up the arse that we need.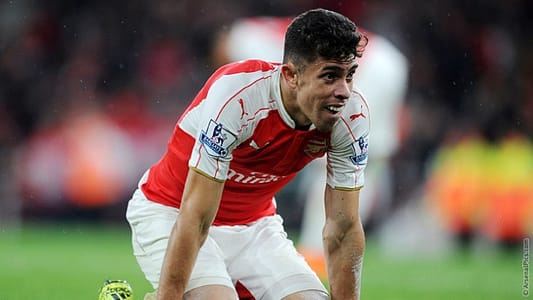 From a position of relative comfort, we have left ourselves needing to pick up results in our remaining fixtures to be assured of finishing in the top four. Whether it is enough for Wenger to remain manager next season remains to be seen, but I can see his position becoming untenable if Manchester City take Champions League football away from us from going all the way to the Final in May. It is a matter of principle, more than anything, that we finish at least fourth in the table, and while that may depend on how we get on at the Etihad Stadium on May 8th, I believe it would boost our chances of attracting the quality of players we need in the summer. We would have been able to focus on enjoying Euro 2016 and looking for transfer targets if we hadn't have put ourselves in such a predicament, but I cannot help feeling that the end of our current campaign cannot come soon enough.
In a weird kind of way, Euro 2016 may turn out to be a blessing in disguise for us. Allowing our players to flourish for their respective countries away from the pressure and mentality issues that appear to get the better of them in Arsenal colours may result in them returning to the Emirates with new-found confidence and belief. It may not matter if Wenger remains stubborn as ever and we fail to discover a cutting edge to all the intricate, free-flowing form of possession we enjoy, but we live in hope that things will be better next season. England would do well to replicate our style (with an element of clinical finishing included, of course) in a tournament in which expectations are lower than in years gone by, but the quality is there to be in with a chance.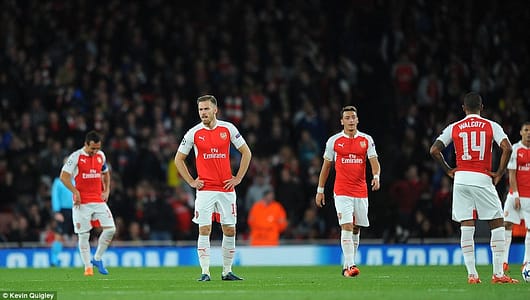 Our lad Danny Welbeck may be the only Gunner to make it into Roy Hodgson's 23-man squad given that Theo and the Ox have hardly featured or set the world alight, with his presence on the pitch likely to persuade fans to bet on England to win against Russia in their opening fixture with Betway. He stands a good chance of starting following impressive performance in recent friendlies for England, and it would be great to see a fit and sharp Welbeck light up Euro 2016 after his injury problems.
While we all may have one eye on Euro 2016 in the hope that it will be a fantastic tournament that takes away the bitter disappointment of coming nowhere near challenging for the title, I cannot state how important our last three fixtures are to Arsenal. I never thought I would hear myself say this, but our next game against Norwich is a must-win. Drawing against Crystal Palace and Sunderland would make even the most confident of fans feel unsure as to whether the team can triumph against another side fighting for their lives at the bottom, but we simply have to. We cannot afford to give Manchester United any more momentum to beat us to fourth spot, and while the most cynical among us may want us to let it slip so the "Wenger Out" brigade get what they want, the fans deserve a strong finish to what has been a disappointing season.