It was always going to happen wasn't it??
It was just a matter of when? How long could we keep that run going?
How long could Mustafi be our lucky charm? How long would they keep saying we haven't lost a game that Mustafi has played it.
Oh well, that was it. That there brings us to the end of that Mustafi run.
To think Mustafi himself would have preferred that record to be shattered by a bigger club, maybe Chelsea in our next game and not a Watford side that had just been dumped out of the FA Cup by Millwall. Tragic!!!!
The thing is, Wenger has always found a way to disappoint us on Transfer deadline day. Remember that one where his mates were trying to sign players and improve their teams but he went off to Italy to meet with the Pope? or the one where he chose to go for a UEFA coaching seminar on deadline day? or yes yes this one is amazing, the one where he kept our hopes up all month and then ended up signing an Injured Kim Kallstrom on deadline day.
Those are just a few of the things that readily come to mind but this one was even worse, losing a game on deadline day, a game that should have taken us closer to Chelsea on a night where they dropped 2 points. I cannot even blame Wenger for this, the whole team had to take the fall for this defeat. One would think after that 5-0 thumping of Southampton the team would be in high spirits and come out firing on all cylinders.
Sadly, it was Watford doing all the firing as they were 2-0 up by the 13th minutes thanks to 2 goals in 3 minutes from Kaboul and Deeney. Oh that Deeney goal even gets to me the most, where was everyone when Capoue was waltzing through our midfield till he got the chance to shoot at close range?
In fact, I am not even going to lash out. Arsenal would not make me angry on the first day of a new month. No, No, it's not working.
Watford were fabulous in the first-half, snapping into tackles, clinical in front of goal and determined to protect the lead once they had it established.
'It was not good, especially in the first 20 minutes,' conceded Wenger. 'We were not mentally ready to win the physical duels. We knew it would be direct and physical. They were sharper than us.
'We lost a bit of patience in our build-up and exaggerated the individual game. Every time we passed the ball quickly we created dangerous situations but we all wanted too much to be the savior and didn't stick to our game.'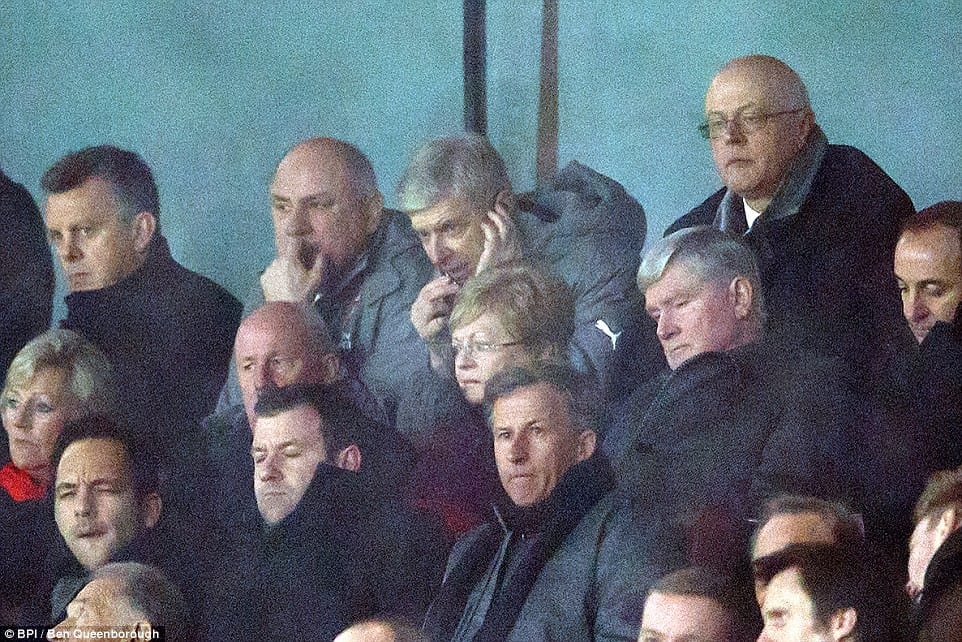 Arsenal were jeered off at the end and Alexis Sanchez performed his now-familiar sulky flounce down the tunnel.
There was no redemption for us this time though, there was no coming back from this one, that Iwobi goal seemed to spark a resurgence, Perez hit the post, Gomes had to make a couple of saves and all but this one was going to end in defeat. Watford defended like their lives depended on it and maybe it actually did.
We play Chelsea next and as much as I'm not a big Ramsey fan, his knock yesterday might have left us a little threadbare in midfield, hope he's back in time for that game.
Okay I know I said I won't lash out but what was Ramsey doing trotting behind Capoue as he went on to shoot for the second.
Allow me to stop myself there before I start a melt down.
I'm out of here, oh by the way, Happy new month to you guys.
Do have an amazing month.
Cheers.