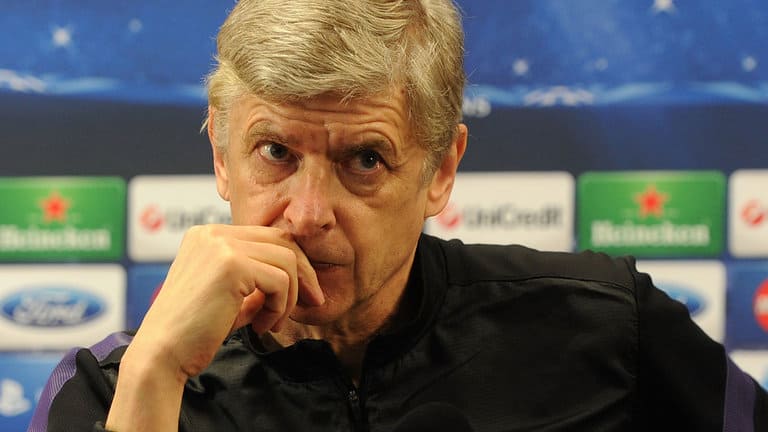 Hello! Good morning and a happy new month to you all.
We won our game against West Brom over the weekend just like i felt we would, but then again West Brom is hardly Chelsea, in fact Saido Behrahino is the only player to score more than a goal in the current campaign.
In other words, Giroud, Ramsey and Oxlade Chamberlain have had more goals than 90% of their entire team.
Now that tells it's own story, but seeing as we are capable of and have indeed dropped points against such opposition, you can forgive any Arsenal fan that was scared going into the match. The game itself wasn't the most interesting thing ever, but i guess a win is a win and it was the sort of defensive performance that kept us at the top for most of last season.
This is not to say we didn't have a bit of luck along the way, what with Koscielny's lucky offside break and the bar coming to our rescue, but sometimes you need a bit of luck along with defensive awareness and we know too well what being without luck can be like seeing.
But we did the job.
Danny Welbeck got the winner after some terrific work from Santi. He has been bashed often this season, but i have to say he has been absolutely sublime in the last two games and while he really should be scoring more, his contribution to the team has been immense lately.
Alexis was a little quiet but then again everyone has their quiet days, you only hope that the quietness is short lived and he's back to being scary against Southampton.
Now what i noticed about our last two performances against Dortmund and then West Brom is the caution with which we played. We were conscious not to give the ball away stupidly and we weren't remotely as gung-ho as we've been in recent games. Now if we remember 2013, we endured a torrid season, the only bright spark being Cazorla's form.
We'd been beaten by that lot, lost to Bradford in the COC, lost to Bayern at the Emirates and embarrassed by Blackburn in the FA Cup.
Arsene did something very un-Arsene; he began to play defensively and from that point to the end of the season, we ground out 1-0,2-1 and 1-1 results regularly, it wasn't champagne football but winning was all that mattered.
We went into the summer and Arsene couldn't seem to find anyone, the Higuain and Suarez attempts come to mind, come beginning of the season, we had brought Sanogo and Flamini for a whooping 0 pounds, we bought Mesut more as an afterthought, an opportunistic buy if ever there was one (this is not to say i wasn't absolutely stoked to have him).
But we went into the season with nothing and then we lost the first game to Aston Villa.
The knives and pitchforks came out and everyone was calling for Arsene's head, but then we went on this amazing run winning games left, right and center, but what was evident in our wins was the caution with which we played. We were happy to cede possession to the opposition and wait for our chance to win and we usually did.
It was a very un-Arsenal like style of playing and sometimes it looked like Arsene wasn't happy with it but it was highly effective. We led the league longer than anyone else and won an FA cup just by being a lot more efficient and less cavalier.
But then summer came…
And Arsene looked at it as his chance to build a squad capable of playing his way. So he bought Alexis knowing that he also had Ozil, Walcott, Oxlade Chamberlain, Ramsey and Wilshere; technical players (well not Walcott really) but we had technical and speedy players now, finally Arsene could play the way he wanted right?
Wrong.
He wasn't able to bring out the best from the team and we suffered for it; Ramsey lost form, Ozil wasn't having much joy either, Wilshere was a little patchy and Alexis was a bit unpredictable.
Even now with Alexis in red hot form and all that, the team just can't seem to play with that fluidity , it's just not working.
Is it the personnel?
Is it the system?
I don't know, but what seemed for sure is that Arsene can't seem to get the team to play to his liking and win. Now with the raft of defeats and disappointing draws, Arsene has reverted to Arsenal survival mode and so far it has worked.
So Arsene has a choice to make.
Continue to experiment and hope to find a winning formula in which the team play champagne football full of fluidity and pace and win, or accept that maybe this is the only way for this Arsenal side to win things; by being a little drab  and mundane, but terribly effective.
It must hurt for Arsene, having to play a system he isn't necessarily in love with but which wins games and not be able to play the way he wants and win. It's kinda like having a job you hate and make shit loads of money from it and be unable to do what you love because it doesn't pay the bills.
I don't claim to have the answers cos God knows i don't, but he's the manager and we have to trust him to make the right choice.
Till Thursday.
Image courtesy: deeegaogtgjg123 on Flickr