He ran through the dense vegetation, crawlers entangling his nimble feet. He was determined to escape this time; he would not marry Madame Charmaine, no way! Monsieur Frederic of Auxerre had sent his men after him, Madame Charmaine was his old, unmarried sister with buck teeth and sagging 'mammaries', who wanted that?
The Monsieur had said to him:
Monsieur Frederic: Abou! I purchase-th thee from Monsieur Clairefontaine and thou must do my bidding; you must marry Charmaine.
Abou: I refuse to marry Madame Charmaine sir! She makes my grandmother look 16!
Monsieur Frederic: Whaaaat?! How dare you! Guards! To the gallows!
And Abou ran, he ran as fast as his long legs could carry him.
Madame Charmaine saw all that had transpired. Never would anyone mock her so, never would Abou be the man he once was…
Madame Charmaine: A sprinkle, a sprinkle more, thou injurious injuries, give Abou glass knees, ankles and feet and let it affect all around him at will…Take thy curse; the curse of Abou Diaby.
>>>>>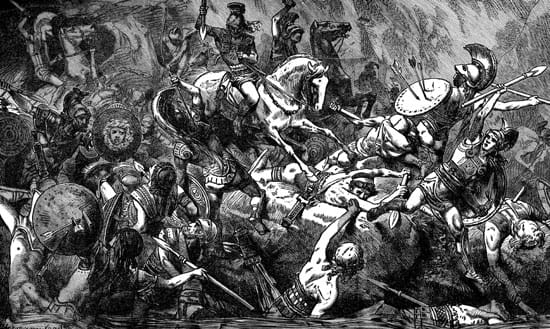 The knights were ready, their amour shining and shields gleaming. The Duke of Ashburtonshire knew this was a big test for his men; word had gotten to him that the Scousers of Liverpool were approaching the plains of Finsbury and though he didn't have all the king's men as many still lay in the infirmary, he believed they could still triumph.
Duke Wenger: Knights of the Kingdom of Arsenalia! Knights!!!
Knights: Ahoooo!!!
Duke Wenger: The Scousers led by Brendan the Barbarian bring with them the Cannibal released from its dungeon. It is said, the beast leaves blood and bones in its wake. I care-th not if they bringeth with them Godzilla or awaken-eth Frankenstein from the dead. All I care-th about is that you get that beast and bludgeon it!
Knights: Ahooo!!!
So the knights went out and met the Scousers at the plains of Finsbury and behold Brendan the Barbarian led them with the Uruguayan cannibal on a leash. And the cannibal was rabid, drooling and thirsty for blood.
And then Lord Carzola struck.
All hell broke loose.
Brendan the Barbarian released the blood thirsty cannibal and Lords Per and Wojciech bludgeoned it with their shields and it lay helpless on the prairie.
Not long after, Lord Ramsey struck Scousers Mignolet, Toure and Sakho at once and the Scoucers comprehended him not; so they turned and fled carrying their cannibal with them. Victory.
>>>>
Three days later, the knights sat at the table of King Chips eating KFC chips and spicy chicken…*what? why do you look at me like I'm telling a lie?*
King Chips: Ahem…Knights of the order of the Cannon, the Duke of Ashburtonshire shewed me how valiant ye were against the Scousers of Liver-puke…
Duke Wenger: whispers err…Your Majesty, it's Liverpool, not Liver-puke
King Chips: Whatever! And dint yer mother teach thee never to speak ahead of thy King?
Duke Wenger: Forgive me Your Majesty.
King Chips: Yes, as I was speaking… Knights! Another adventure awaits thee. Tonight, I shall give thee my vessels, my strongest war ships; tonight, ye shall sail to Germania to retrieve the piece of the Chalice Lois stolen from our armoury. Word says it is aboard the Westfalenstadion II; capture the ship and steal that piece back.
Knights: Yes your Majesty, as your royal Crispiness pleases.
And so the knights and the Duke set sail to Germania at nightfall. Soon, they caught sight of the lights of the Westfalenstadion II hidden in the mist; there was merry making aboard the war vessel with Klopp the Cyclops on song:
Heavy metal me likey

Orchestrator Duke Arsene I likey

Music he plays me hatey

Me likey my music hot, scattered and spicy…
Duke Wenger: Knights, put-eth out all thy lights, Lords Giroud, Ozil and Artets, come with me; we shall sneak in on them and secure the missing piece of the Chalice Lois. Lord Ramsey, at my command, ye shall release the Cannons.
Lord Ramsey: Yes Duke.
Duke Wenger and his knights swam across and crept into Klopp the Cyclops chambers and found the stolen piece of the Chalice Lois hidden under his stack of Iron Maiden CDs…what? I lie again? Can't a Cyclops have CD's? :O
When the Duke and the others got back safely into the ship…
Duke Wenger: Lord Ramsey, release the Cannons; sink that ship.
Lord Ramsey: *With a sly smile…* Whatever you say Duke, whatever you say.