They say 'Put in some hard work and see all your dreams come true'. That's the case of a certain footballer who's dreamt of being the captain of Arsenal especially as he has moved on from the youth ranks to the senior team, finally we can say his dream came true…kind of.

Jack Wilshere was at one time touted to be one of the favourites to captain the team, maybe not now but in the future. Well, he's started his journey already but not on the path he would have liked. I could imagine the thoughts going through his head when he captained the U-21 side on Monday for their game against Reading, a game we lost 1-0 thanks to a header by Martin Keowns' son *i don't even know the guys name*
Definitely not how he planned it I guess.
Injury upon injury upon injury have led to the English international becoming a regular for the U-21 side along with injury veteran Abou Diaby, the guy who knows more about injuries than all our physios put together
Sha sha, back to Wilshere. Who else remembers that game against Barcelona in 2011 when a certain 19 year old seemed to make that midfield his birthright against the Xavi's and Iniesta's of this world.
The world of football was caught off guard; unawares. We were all awestruck by his performance on that rainy night* errm…,i cant really remember if it rained though*.
To all of us who cared about Arsenal, we had just seen a new revelation, one who would complement Fabregas then and make our midfield one of the best in the world.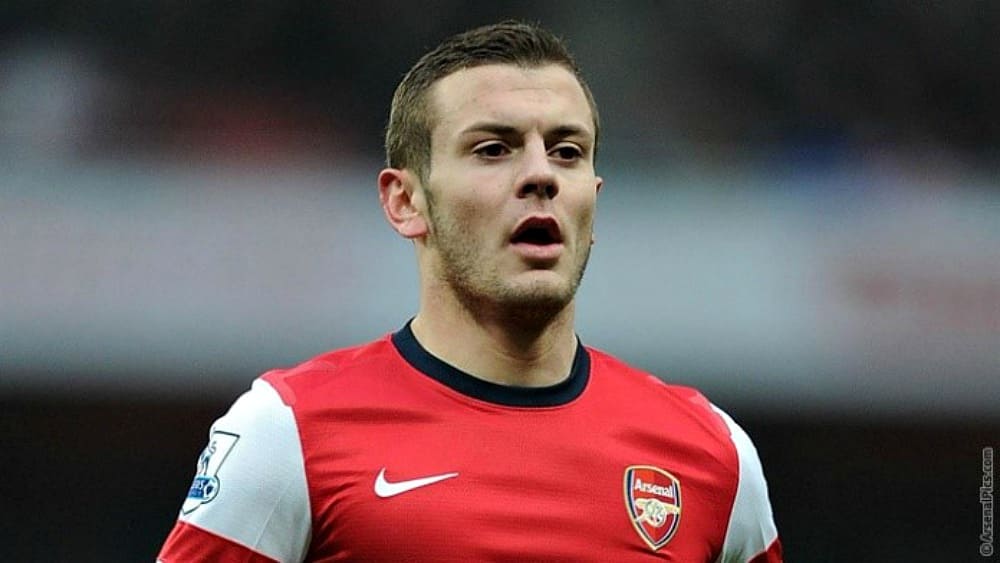 I guess we're all still reveling in that night's performance till now 'cos I don't know about y'all but I think its safe to say Wilshere hasn't improved as a player since then. Yes, there's been flashes of that performance in recent years, let's remember his goal against Norwich last season which was nominated for goal of the season, quick one-two passing, sharp movement and that deadly left leg of his but then he still has failed to improve his game.
Recent rumours are coming off the tabloids that Manchester Citeh are in for him, Wenger has denied such rumours*of course he always does* saying we are beyond the days of selling our best players. That statement begs the questions, Is Wilshere one of our best players???
[bctt tweet=" Is Wilshere one of our best players??? #Goonerfamily @ Orayvaar"]
[gap height="25″]
Let's go back to that performance against Barca where he had Fabregas and Song to cover his weaknesses, since then, he hasn't become more intelligent in a deep midfield role and his tenacious approach is no longer (or at least shouldn't be) simply overlooked because of his youth.
Injuries can excuse form and technical development, but less so intelligence. Time on the pitch is clearly crucial, yet Wilshere doesn't appear to have matured at all by watching other players and learning during his spells on the sidelines.
Can he play ahead of Ramsey? NO!!!
Physicality, goal threat, defensive work. Ramsey has them all, Wilshere doesn't. Even when asked to operate in a wide role, Ramsey has the intelligence to offer width. Wilshere still drifts inwards, too eager to be heavily involved in the game. Wilshere, while excellent at driving forward, holds onto the ball for too long and can slow our play down in a way that Ramsey doesn't. Can Wilshere play with Ramsey? Not in any formation Arsenal have used so far.
Wilshere's skill-set could lend itself toward a style adopted by Santi Cazorla in centre-midfield, but it won't.
Yes, Wilshere is a good player and blah blah blah but then again, he still has loads of improving to do if he is to come back into this current Arsenal side. Lets not even forget that Ox is out injured and these days it seems Ox is better than Wilshere in his own favourite position*just saying*
I would stop here with all the slating before y'all Wilshere lovers start coming at me.
If I were Wenger and City bring upwards of 30m this summer, trust me, I'll take it. I mean I sold the guy for 45m in my FM15 to citeh, 'cos it's not like I needed him that much.

I love Wilshere and with some improvements to his game he would be a top top midfielder but if I were him now, I'd just stay injured 'cos he a'int getting no game time soon, except for the U21's of course. #justsaying
So tell me, to sell Jack or Keep him??
[gap height="25″]
[poll id="7″]