Don't forget to make this contagious; share, tweet, spread!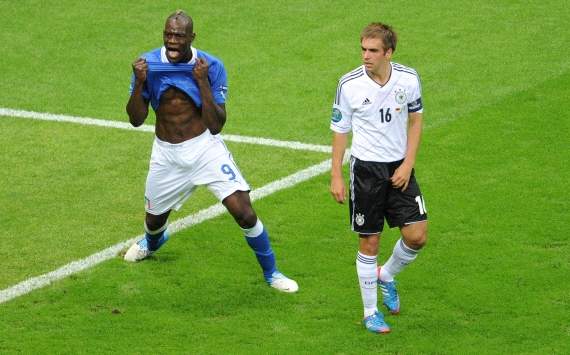 Germany Are Like Arsenal, Great Team But Fail To Deliver When It Matters…
That's what filtered through the numerous forums, news rooms and tweets as I surfed for sensible news to deliver to you. Breathe…
Now, whowudathunk!? Germany looked like France did when they played against Spain – Completely Clueless  – at least in the first half. The Germans started to gather some bite in the second half but, the damage had been done. "King Kong" had laid the matter to rest, beautiful finishing from the wee lad. I think that should keep the press quite for a while.




Now, our recent signing LP didn't/couldn't do much despite the fact that he started the game, does that tell you anything? Do ye all think the lad's legs are getting a tad heavy? Not to judge him yet, most quality stars are rubbish for their national team. For further reference, see Lionel Messi, Ronaldo, Rooney… Just to let LP know that we'll be watching. 


Now, on to other news…


Arsenal FC want to test their strength or rather, Arsenal want to scrape off holiday rust with the Nigerian Super Eagles. Errr…I would have preferred Cameroun, Egypt or Ivory Coast, you know, an African team with some bite. Maybe it has something to do with the deal they signed with a telecommunications company based in the country, dunno… further info on the story can be found in the link below.
Arsenal FC to Play Super Eagles 

Arsenal FC to Play Super EaglesAllAfrica.comArsenal Football Club will square up against the Nigerian national team in a friendly match in Abuja on Sunday, August 5. This was confirmed on the club's web site on Wednesday afternoon. The e …




There's news hanging around that the Ox should be loaned out in order for him to get more playing time and really horn his skills; I agree. He's such a talent that we can't afford to have him rotting on our benches. If he can get a full season of regular, constant and consistent first team football then, come 2013/2014, I think we'd have struck pure gold on the wings. Read more news in the link below…
Arsenal FC: There Is No Better Time to Loan Out Alex Oxlade-Chamberlain

Arsenal FC: There Is No Better Time to Loan Out Alex Oxlade-ChamberlainBleacher ReportAlex Oxlade-Chamberlain really caught the eye in Arsenal 's 2-1 loss to Manchester United in late January…Quids in: Oxlade-Chamberlain set for new …




Really, do we need another forward? I'm sure you guys are tired of hearing me lament about us getting defenders but seriously, if Wenger was intent on getting Marco, then the Podolski purchase should never have happened; my two cents.
Arsenal FC: 5 Reasons Marco Reus Would Have Been a Good Addition to the .

Arsenal FC: 5 Reasons Marco Reus Would Have Been a Good Addition to the …Bleacher ReportIn Germany's quarterfinal match of the Euros against Greece, Marco Reus got to start in the right wing position that Tomas Müller usually plays i …






libyiangooner
RT @SergiouslyAFC: Germany NT remind me sooo much of Arsenal FC!! Great players, bright future, nice football BUT don't turn up when it matters :'(
ArsenalFC_PL
Arsenal FC: Euro 2012: Germany suffer semi-final defeat: Podolski starts but Joachim Löw's side endure early exit 
orlarmeday
This German team άrέ Lìkê Arsenal FC,they failed you Whєn it matters most!
Don't forget to make this contagious; share, tweet, spread!




Yours in football,