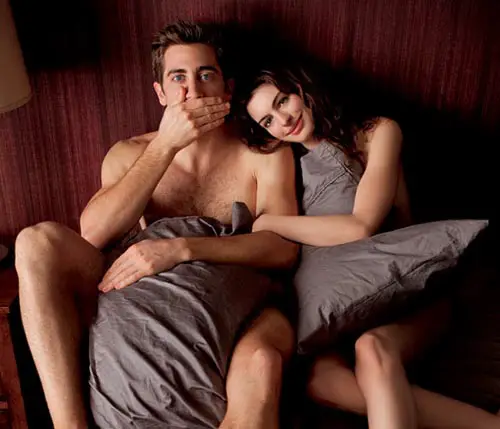 SEX
Brian's 'hanging out' with Kate. The three months together have been ballistic. Sex… The sex is good, in fact, too good; maybe inconsistent because of their busy schedules but still, it's frigging good. The fourth month drags in, Brian begins to tire of their scheduled trysts. He and Kate start to argue a lot, they put each other down at every chance. It's still a relationship of sorts but well…
Arsenal 'Sex' Fans: There would always be folks who confuse sex with love. Sex is an expression of love but not always. You have fans who 'loved' the club after the 49 game unbeaten run, the time of the titles and the invincibles. Good. But I ask will they stick around while we're stuck in the trenches?
We've had problems at the club, no doubt. But things don't get better by swearing, tearing the club apart and forming factions. These one's have forgotten the motto of the club. If your feelings for the club are fleeting, like sex can be, then please, don't stay, even for the trophies.
UPDATE: Players who fall into this category: RVP, Nasri, Toure, Adebayor and all other players with whom their relationship with Arsenal was and does seem fleeting…
LOVE
It'd been 40 years; and it still seemed like yesterday when they took their vows. And no, it wasn't all rosy. Jake and Laura went through hell and high water. They stuck it out when there was plenty and when there wasn't; when they're kids behaved badly and when the kids did them proud. The passion from when they both said "I do" somehow managed to not die…
Arsenal 'LOVE' Fans: Some of us have seen our fathers and those before them pledge allegiance to The Royal Arsenal. Some have just come to love this club with every fibre of their being even if the Arsenal cupid shot them just now, at our most tumultuous moments. 


Still, these fans love and remain loyal whether it be in the pits, in the trenches, in the Coca-Cola Division (God forbid though) or at the Marriott sipping tea with the Champions League cup in our trophy cabinet (Amen). Love is love, period. It can't be explained. 


UPDATE: Players who fall into this category: Henry, Bergkamp, Tony Adams, Arsene Wenger (You have to admit the dude's in love with us). 


OTHER DRUGS
Joey never had the balls to talk to girls at parties. Call him a loser, whatever. But with a mixture of meth, coke and alcohol, he was on point…for a while. After sometime, he didn't really make much sense, blabbed a lot,  pissed people off and generally turned loser again.
Arsenal Drug Fans: These ones are the dregs of the club who being on a high of whatever crappy emotion they're feeling, fail to make constructive contributions to Arsenal forums, blogs, seminars and the like. They get their kick by making people feel and look stupid for supporting this club and giving their piece; they fail to take an unwavering stand on whatever decision they stand by. I've' come across many of these.
UPDATE
: 
Players who fall into this category
: Errr…Joey Barton? lol!
In my 15 years of supporting this club I have never seen us so internally divided as when RVP decided he wasn't signing. Those in the love camp sometimes were blinded by emotions,  I admit, I was at some point. 
I write this post with the simple request that as the new season approaches in about 2 weeks, let's put up a united front for the team, for Wenger and sometimes, for the board.
Yours in football,