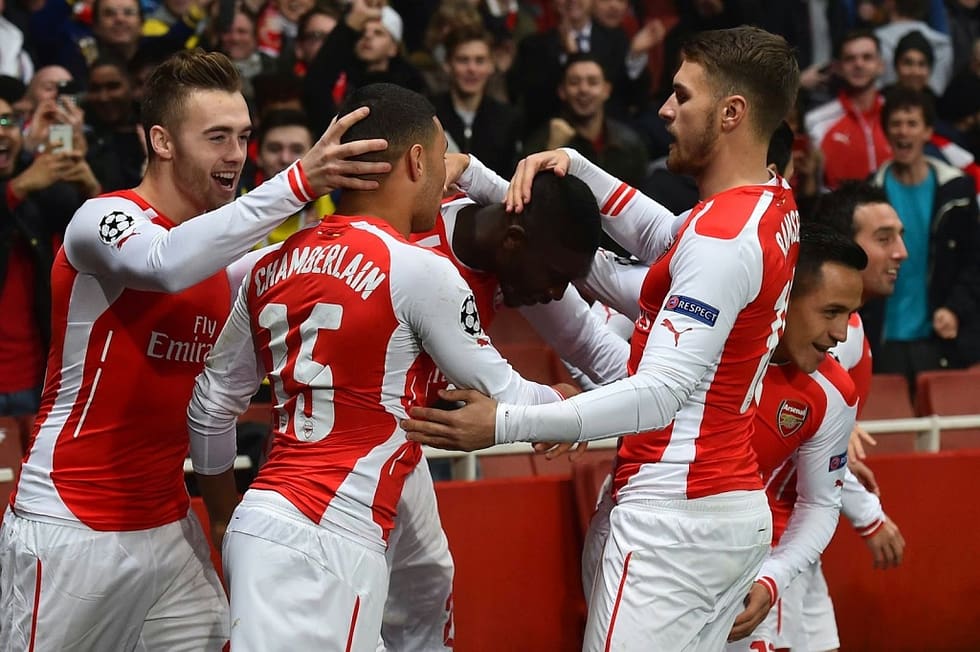 The game against Stoke is fast approaching and we're hoping we grab those vital 3 points for a top 4 spot. Placed a bet and hope we crush it today, you can place yours by visiting this website.
Wenger gave some team news earlier yesterday in his presser touching on different aspects of the team including returning players, transfer rumours and links, outgoing players and most recent issue of controversy at the club, the smoking gunner.
Starting with our No1, Wenger has backed Woj after the keeper apologised for his dressing room behaviour at St. Mary's on new year's day.
The Arsenal manager was coy about whether or not the number 1 would return to the starting line-up against Stoke on Sunday, but after a week of heavy criticism seemed determined to take some of the pressure off the 24 year old.
"I like Wojciech as a person," he said. "When he makes a mistake he stands up for it. He has contributed as well to the good image of Arsenal football club. He is a guy who learns from his mistake.
"I am happy with his development. Yes, he did apologise. He is a serious boy who works very hard. He made a mistake. He is not the first one and not the last one. Every club has its own internal discipline or rules. It doesn't need to be public."
"I'm against smoking but have grown up in a period where, to accomplish military service, you are paid by cigarettes." You were encouraged. When I was a young boy I was surrounded by smokers. I smoked myself when I stopped playing and was a young coach. I was only alerted later. We know now it's not good."
Wenger was also asked about the comments of Szczesny's father but dismissed them out of hand, saying, "I don't listen to the fathers, mothers, grandfathers and grandmothers."
We'll see on Sunday if the apology is enough for him to keep his place or if David Ospina will remain in goal after his performance against Hull.
Wenger also had time to speak about reports linking Sanogo and Campbell with loan moves out of the club. For Sanogo he said :
"My preference is for England," Wenger said at his pre-Stoke press conference. "He will go to a Premier League club."
About Joel Campbell though, Wenger seems to have left all of us hanging with his answer.
"I want Joel Campbell for future to stay here," he's reported as saying. Whether that means a six-month loan deal is on the card or not remains to be seen.
In relation to transfer rumours, Wenger denied being linked to Cech, Isco, Loic Perrin and Gabriel Paulista ( I don't know who this guy is though) but he did say we were in for Krystian Bielik who is currently making waves at Legia Warsaw and is said to be the Polish Viera. lol, you don't need me telling you how silly that sounds.
With players like Ozil, Ramsey and Flamini back in training, we sure do have a bigger squad for the game against Stoke. Giroud is also back in the side after his 3 match ban for his moment of stupidity against QPR.
When asked if Ozil would start on Sunday, Wenger had this to say:
He will have a training session on Friday with the squad. He will certainly be available for selection on Sunday. Will I start him or not? I haven't decided yet.
The transfer window is still wide open and its left for us to observe and see who Wenger has in mind for the team after he admitted again that we need defensive reinforcements but first up is the game against Stoke…
See you after the match.