George Lewis plays for Norwegian lower league club, Fram Larvik as a left-winger and striker.
According to Goal, the 19-year-old Norwegian's best assets are his pace, his ability to beat a defender and his versatility. These qualities perked Arsenal's interest in the player.
Another news site – All Football – says that George Lewis will join Arsenal's under-23 team instead of the first team. What worries me, though, is the report his former coach – Jonathan Hill – gives.
Before I go in, may I remind you that Jonathan Hill has worked as a youth coach at Manchester United, Manchester City and as assistant head coach at Fulham.
Jonathan went on to say:
"I'm a little shocked but can understand why George would impress coaches at Arsenal's level. [Emphasis mine]
Why I'm surprised is that you have to look at why he's not made it in Norway, which is the 26th ranked country in Europe and no-one else has taken him apart from me – who saw something in him…"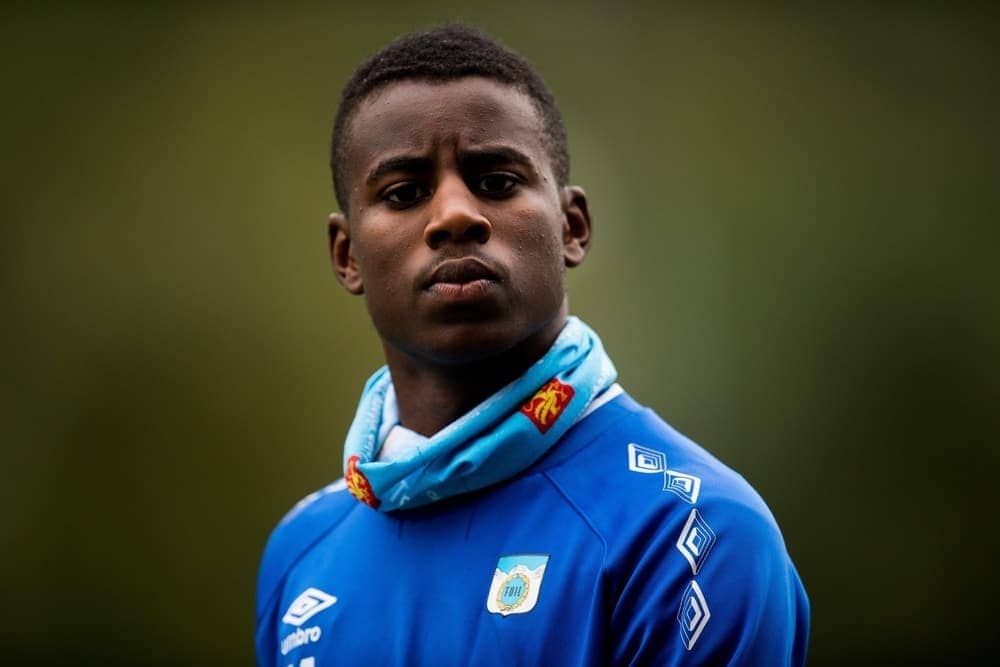 Jonah Hill's comment about understanding why George Lewis would impress us even when he has failed to impress others hurt a little.
Is Arsenal making a mistake or is Jonah Hill just being spiteful? We all know there's always been a rivalry between Manchester United and Arsenal. It won't come as a surprise if he's suddenly turned salty.
Transfermrkt has the player's value at £45,000 so it won't hurt too much if he doesn't meet our expectations.
There's a conspiracy theory I've made out though.
What if, like Asano, George Lewis is being used to corner the Rwandan market?
Yes, George Lewis is from Rwanda and we have that sponsor thing on our sleeves.
Do you think the player can perform or is he just a PR (public relations) pawn in the commercial relationship between Arsenal and the government of Rwanda?