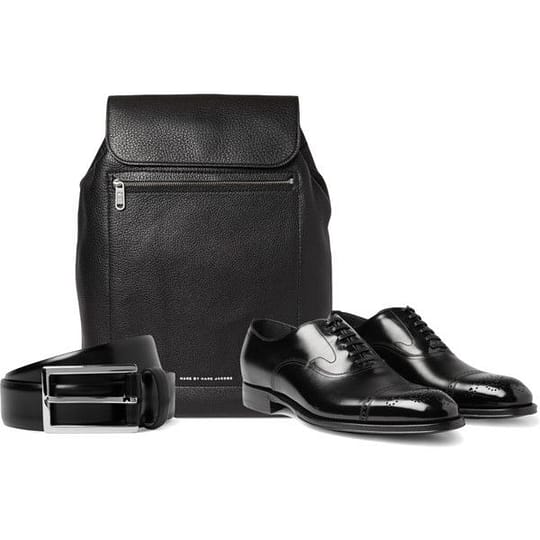 * ALL IMAGES ARE INTERACTIVE, JUST CLICK OR HOVER OVER THEM TO GET MORE DETAILS *
It's been a while. And many apologies for facing Arsenal articles almost completely; the transfer window saga and all the suspense…I couldn't help it, again, I apologise.
Now, it IS my duty to bring you affordable menswear online; 'cheap' without compromising quality. We're not looking for £20 shoes that'll give way after a week of wearing them; you get what I mean?
We – and I mean You and I because, I'm on the learning curve myself- will look at shoes and leather goods today, all good quality of various hierarchies. And by that, I mean, the leather used for these products are good but some are better than the others on the long run.
If you are a regular on this blog, you will see that our theme has been changed and also our 'Style' section on the menu bar. The Style section consists of 3 sub-menus:
1. Affordable Street Style (Affordable Menswear): This category will include 'Cheap' designer menswear (men's designer goods at ridiculous discount rates) and reviews of good quality menswear that won't break the bank.
2. Dapper Central: This category will include stylish ensembles, coverage of fashion shows  and curation from other style blogs/magazines online.
3. Billionaires Boulevard: Ha! Ha! This category will include our 'Want List', stuff worth saving up for and things we find ridiculously expensive.
_____
Now that we're done with the necessary formalities a la' navigation around the style section of Mister Spruce, let's dig into our first collage.
Affordable Menswear
The word 'affordable' is relative. It will mean different  things to a man who earns £19,000 a year and to another who earns £40,000 a year, however, I believe that there's ALWAYS a middle ground in terms of quality and price.
1. Black Gucci Leather Boots £655/$950 | 2. Black Mulberry Belt £195/$330 | 3. Black Dolce&Gabbana High-Shine Leather Brogues £430/$725 | 4. Black Marc By Marc Jacobs Full-Grain Leather Back-Pack £405/$460
Let's take the Gucci leather boots; the boots are built for plenty of walking so you'll get A LOT out of them shoes. The boots are also handmade and most likely top-grain leather due to the finish, they're a little expensive (at least for me) and I'll tag them under the Billionaire Boulevard sub-menu; anything more than £300 gets chucked in there for me. Me? Cheapskate? Deal with it.
The bag by Marc Jacobs is made with top quality cow-hide. Full grain leather is the top layer of cow hide and the strongest and most durable of cow hide leather, this piece of leather won't tear on you. HOWEVER, it is important to remember that designers also sell the 'brand' so, £405 for bag-pack is well…if I hear you say 'cheapskate' again. *raised eyebrows*
Look, you can get full-grained leather for cheaper; I know, there has to be. And when I find it, I'll post it. *wink*
1. River Island Black Hi-Top Boots £70/$110 | 2. Black Tom Lipop Leather Satchel Backpack £150/$235 | 3. River Island Dark Red Patent Formal Lace-Up Shoes £65/$100 | 4. River Island Black & Brown Reversible Belt £18/$28
These guys above? I can afford. And though the quality may not be 'full-grained' leather, it'll take me a considerable distance.
Now, the bag is said to be 100% leather, it doesn't say what kind of leather, it doesn't say 'full grained' or 'half grained' (*grin*) so, it is advisable to do your research before splurging £150 on it; you don't want to spend all that money on a bag that can't take a rough shod. It happened  to me when I splurged £120 on a Garspard Yurkievich bag only to have the zip tassels pull out after a month of usage. *sigh*
I really like the dark red patent shoes but I think I'll wait till they go on sale or what do you think?